Personal Website
---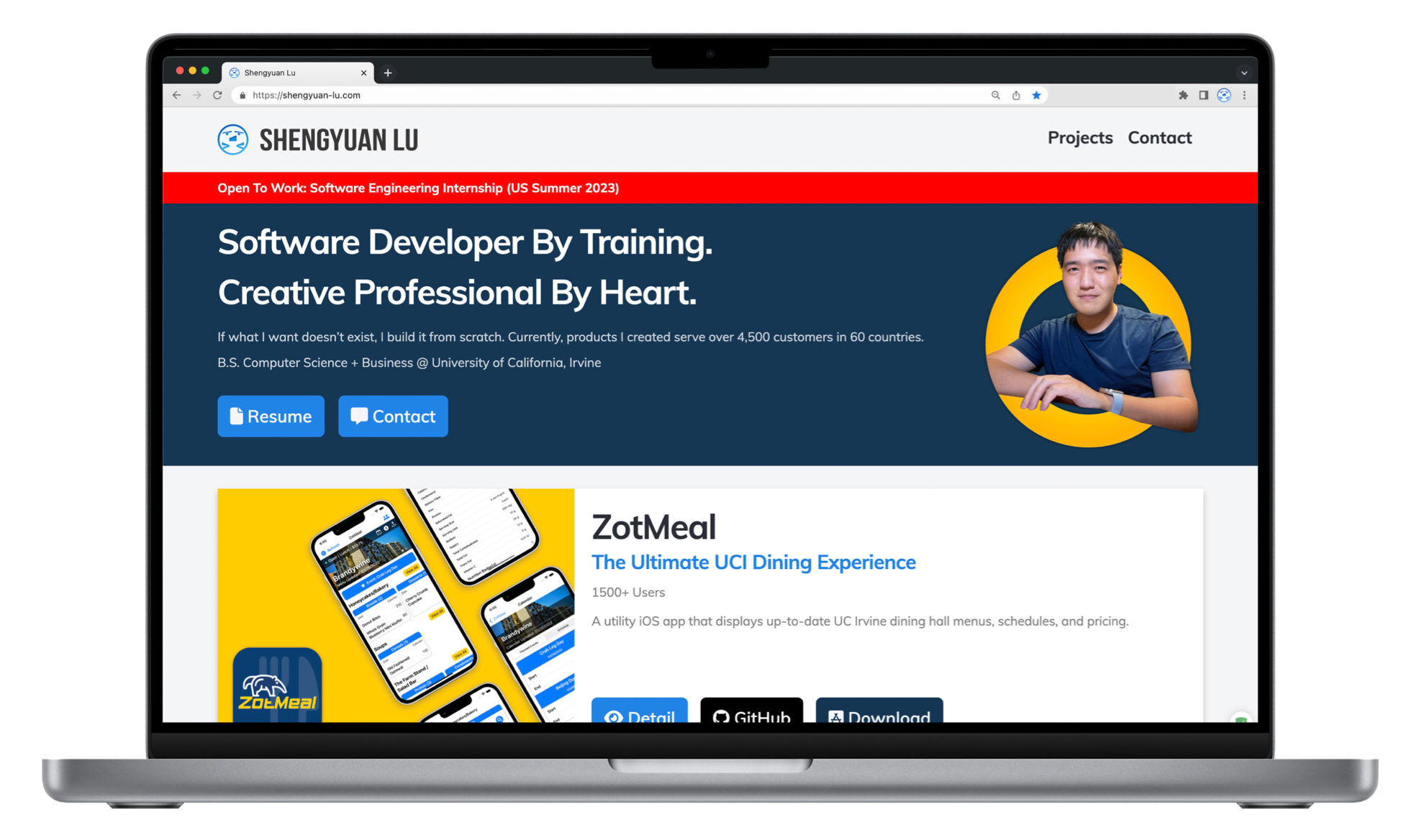 Introduction
The 3rd generation of my personal website is designed from the ground up. I completely discarded my previous template-based site and hand-crafted every detail on the screen.
Design & Development
The site feels familiar because I used the same color pallet from my experience as a graphic designer, but it also looks refreshing due to bold design patterns I created.
With only 3 months of web developing experience, I pushed my ability to the limit. Despite being the rookie on the field, I compromised nothing on the quality and user experience.
The result of this endeavour is a site that just feels like me.
Compatibility
This site can dynamically adapt to different screen sizes from wide screen monitors to smartphones.
Technologies
HTML
CSS
Javascript
YAML
Markdown
Jekyll